Thank you for reviewing the Touch Fitness Informed Consent Page!
Please print this page, sign and date at the bottom, scan to your computer and email back to sherrin@touchfitness.com or bring it to your first appointment. 
I understand that it is my choice, as a client, to receive massage therapy with Sherrin Bernstein and/or any of her employees or representatives at Touch Fitness, Informative Bodywork. I understand that bodywork and massage therapy provided here is for the purpose of: stress reduction, relief from aches and pains, muscular tension or spasm, increasing circulation and energy, education, raising body/mind/spirit awareness and integration, and assisting the body in healing itself. I understand that pain is a signal from the brain demanding attention and that if I experience any pain or discomfort during this session, I will immediately inform the practitioner so that pressure or strokes may be discussed, measured and adjusted to my level of comfort.
I understand that it is not within the scope of practice of a licensed massage therapist to diagnose injury, illness, disease or any other physical or mental disorder; nor do they prescribe medical treatment of any kind. I acknowledge that massage is not a substitute for medical examination, diagnosis and/or treatment, and that it is recommended that I see a licensed medical doctor, licensed acupuncturist, doctor of chiropractic or doctor of physical therapy for services which are beyond the scope of practice of a licensed massage therapist.
I understand that massage/bodywork practitioners are not qualified to perform spinal or skeletal adjustments, diagnose, prescribe, or treat any physical or mental illness, and that nothing said in the course of a session should be considered as such.
Because massage/bodywork should not be performed under certain medical conditions, I affirm that I have stated all my known medical conditions and have answered all questions honestly. I agree to take it upon myself to keep the massage therapist updated on my health and wellbeing and I understand that there shall be no liability on the practitioner's or company's part should I fail to do so.
I also understand that any illicit or sexually suggestive remarks or advances made by me will result in immediate termination of the massage, and I will be liable for payment for the full time scheduled.
I understand that I am responsible for my health and my commitment to my health and for paying the full agreed upon price of my service for any appointment cancellation made with less than 24-hour notice. Furthermore, I understand late arrivals are responsible for the fee of the entire session and any make up time provided is at the sole discretion of Touch Fitness and its practitioners.
I understand that, because massage therapy work involves maintained touch and close physical proximity over an extended period of time, there may be an elevated risk of disease transmission, including COVID-19. I acknowledge that I am aware of the risks involved from receiving treatment at this time, I voluntarily agree to assume those risks, and I release and hold harmless the practitioner/business from any claims related thereto. I give my consent to receive treatment from this practitioner.
____________________________________________________________________________________________(Printed name)
____________________________________________________________________________________________(Signature)
_______________________________________________(Date)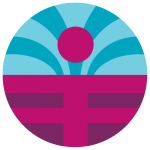 SaveSaveSaveSave