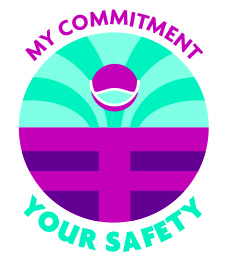 As much as our bodies may be craving the grounding, the relief and the deep relaxation that can come with therapeutic massage, it's perhaps infinitively stressful during this time to think of having someone in the close proximity necessary to give you a massage. I empathize with that.
The positive psychological effects of regular massage therapy altering EEG activity (electroencephalograms are used to measure disorders that influence brain activity), increasing parasympathetic (the rest/digest part of the Nervous System) activity and decreasing cortisol levels (credited for reducing stress and anxiety), leading to the support of our immune response is backed by numerous scientific studies. Knowing this doesn't make it any less scary to have massage during these times.
"With the increase in the number of diagnosed COVID-19, the number of cured COVID-19 is on the rise, and the number of people in the recovery period of COVID-19 is also on the rise. Patients with COVID-19 are often accompanied by a series of symptoms such as anxiety and insomnia. There is evidence that supports the effectiveness and safety of massage for anxiety, insomnia, and aches and pains all over the body.[15]" LINK. These facts don't make it any easier to book that massage appointment.
So, what does? What makes it easier to make that leap to schedule your massage therapy appointment with someone? Trust. Trusting the people who you let into your circle; your doctor, your personal trainer, and your massage therapist. Trusting those people to take your health seriously, to take the pandemic seriously, to take disease transmission precautions seriously and to do everything possible to protect you.
And what promotes trust? Understanding. Understanding the measures that your massage therapist is taking to ensure your safety during a massage treatment. I base my protocols on and stay up to date on massage guidelines for practice with Covid-19, massage therapy and medical industry standards and recommendations outlined by The Occupational Safety and Health Administration (OSHA), the Center for Disease Control and Prevention (CDC), The World Health Organization (WHO), the American Massage Therapy Association (AMTA) and the Federation of State Massage Therapy Boards (FSMTB).
Here are a few of the measures I've been taking:
Social Distancing Precautions:

I use physical distancing in and out of the therapeutic environment whenever possible in order to stay clear of communicable disease.
I schedule time in between appointments to air the treatment room.
I avoid social situations in which I have no control over who is present, who is vaccinated and who is wearing a mask.
I restrict the number of people entering my work space.

Masking:

I wear a mask in all situations in which wearing a mask is recommended to be beneficial.
Every client who I work with agrees to wear a mask.
I teach you how to adjust your mask to be more comfortable when you are on the table.

Vaccinating:

I am vaccinated and I've received my booster.
Every client I work with is vaccinated and has either received their booster or is in the process of (unless they have a legitimate medical reason not to be).
If a client is not vaccinated, I recommend they get vaccinated and they are rescheduled for when they are vaccinated at no cost.

Sanitation Protocols:

I use rigorous sanitation protocols
I follow best practices and maintain regular cleaning practices, including routine cleaning and disinfecting of door handles, chairs, massage table, massage oil bottles, pens, and other elements of the therapeutic environment and have education and Certification in proper methods to Clean, Sanitize and Disinfect. (See: Barbicide Certificate)
I "scrub up" from elbows to fingertips with soap and water before and after every appointment.
Isopropyl alcohol is used to sterilize all high touch-point surfaces between appointments.
All massage therapy linens are sterilized with bleach during the laundering process.
Maximum air circulation is ensured in the treatment room.
Enhanced Client Screening:

My initial phone call with new clients screens them for:

Whether they have been vaccinated.
Whether they live or work in an environment where not all present are vaccinated.
Whether they live or work in an environment where anyone is exhibiting signs or symptoms of Covid-19.
Whether they have been recently tested for Covid-19.

My Check-In Screening Protocol form screens clients for signs and symptoms of Covid-19. If they have signs and symptoms of Covid-19, they are rescheduled at no cost.
My Check-In Screening Protocol form asks clients and patients if they can adhere to my protocols. If they cannot, they are rescheduled to when they can.
Click on my TF Check-In Screening Protocol Form.
So, whether you're feeling the need to be softened from all the stress, anxiety or activity in your life, want some relief from chronic pain, are suffering from long haul symptoms of Covid-19, or you just want a little assistance relaxing, there is no better time and no reason not to schedule regular massage therapy appointments.